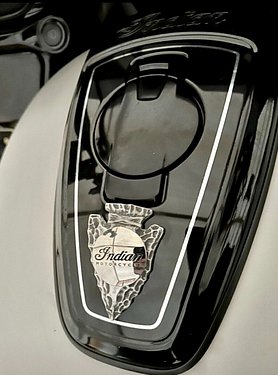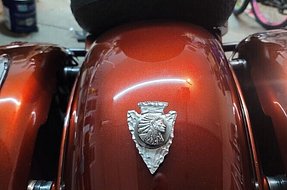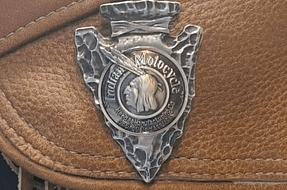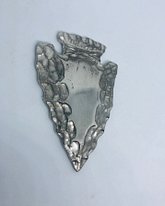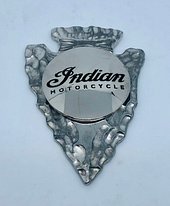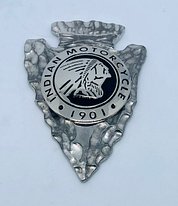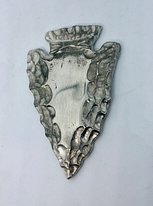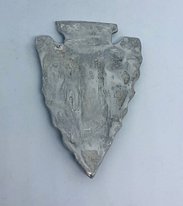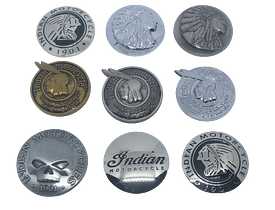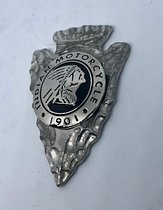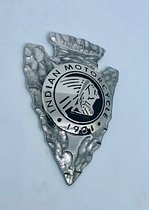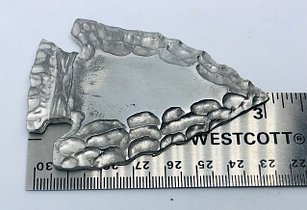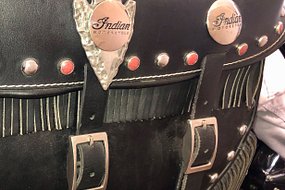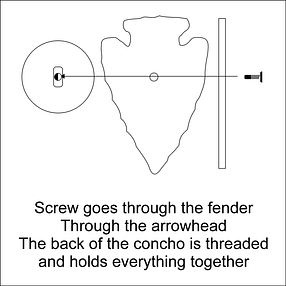 $50.00 a set (USD) plus shipping
Solid Pewter Arrowhead seat bolt covers
These have been made by others in the past but both makers have disappeared
We have had enough requests that we are now making them.
We have improved our mold and production time which gives us a
better and much more consistant quality.
*********************
Solid lead free pewter Indian Arrowhead passenger seat bolt covers
These can be used with our conchos or alone as decorative pieces
You can see that I have used them on my bags
These measure (approximately) : 3 1/8" x 2 3/16"
These are hand poured, hand sanded and finished
- These can come pre drilled or not drilled for a concho if you want -
We have many different concho designs available -
You may have to cut, adjust or buy a different length screw depending on your application
We do include a standard concho screw as well as a longer one for you to use.
Pewter is an amazing material, you can polish it to look like chrome or darken it with
time or chemicals, gun blueing darkens it beautifully.
We use wet/dry sandpaper and Autosol to get the best finish
Pewter can be painted, anodized and plated and will not rust or tarnish